FIND MAROONDAH BUSINESS TO BUSINESS MAGAZINE
The Find Foundation Limited, a Not-For-Profit organisation, is excited to introduce a new magazine to support all local businesses in the Maroondah region.
The magazine will be called 'Find Maroondah: Business to Business' and will be published quarterly.
Every business in Maroondah will be given the opportunity to place their business listing in the magazine and to also take up advertising positions throughout.
The magazine is designed to connect your business with other businesses in the local area as well as provide greater visibility for your business within the Maroondah Community allowing new customers to find you.
Engaging with prospective new clients in a crowded marketplace can be a challenge. Find Maroondah Magazine advertising will give you an advantage over your competitors.  
The magazine will be distributed to businesses throughout Maroondah and contain topical stories, advertising, listings of hundreds of businesses, and highlight NFPs in our local community – providing them the opportunity to tell their story and share what services they can provide to us all.  The magazine will also point to the monthly Find Maroondah Community paper that is published online each month (www.findmaroondah.com.au).
By supporting this initiative you are helping the Find Foundation to provide the necessary services that NFPs, schools, clubs, and other associations need, now more than ever before.
Please consider supporting us so we can help others.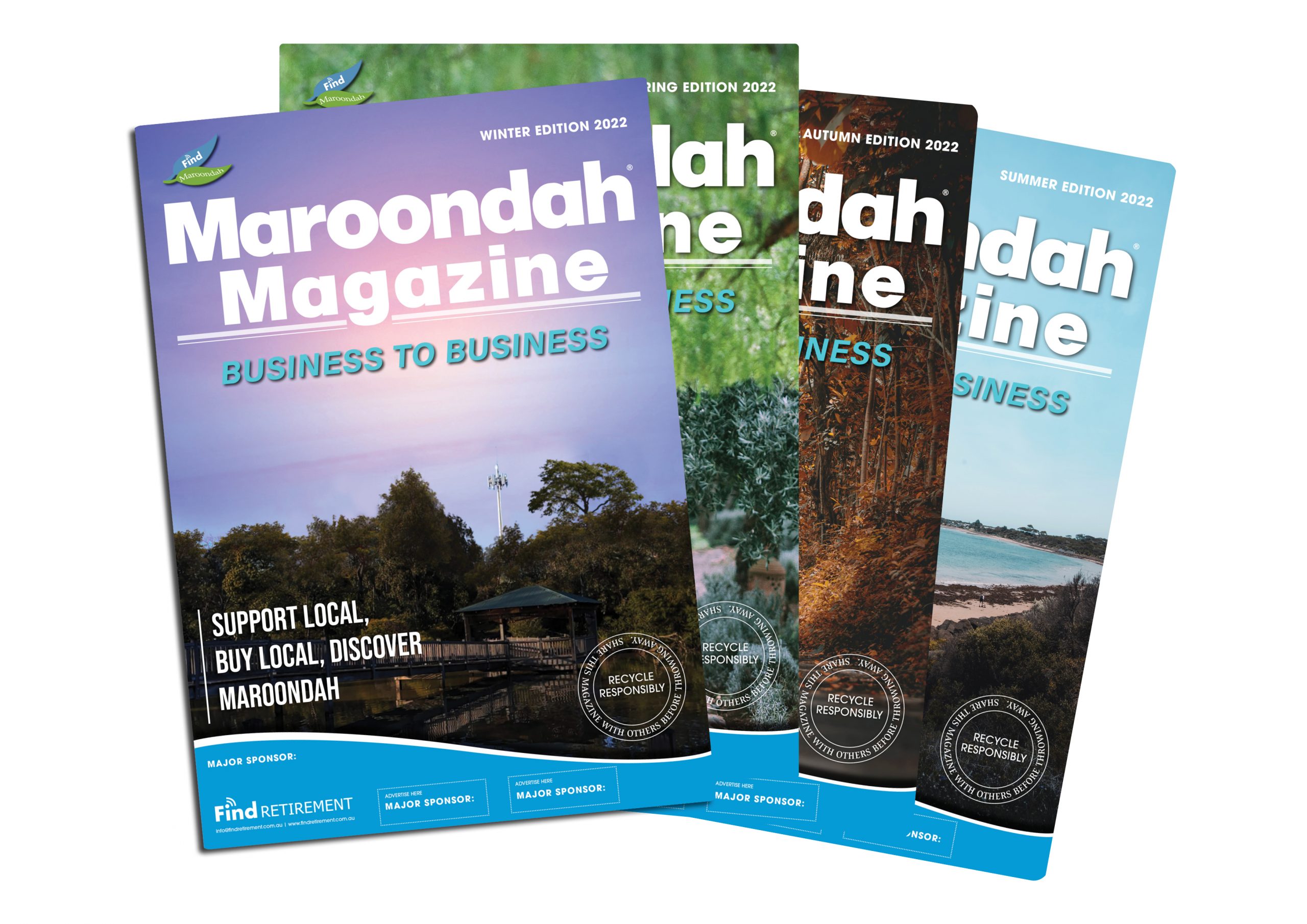 BENEFITS
Business Listings on Website

Listing in Printed Magazine

Get Promoted through Social Media